21 Dec

Preparing your email for sending

When your email is finished, enter the details:

* A/B testing is testing 2 different emails with the same content– you can test both versions (for more information about that function please see manual for A/B testing).
After all information is inserted you are ready to send your first email – to do so, click the "PUBLISH" button.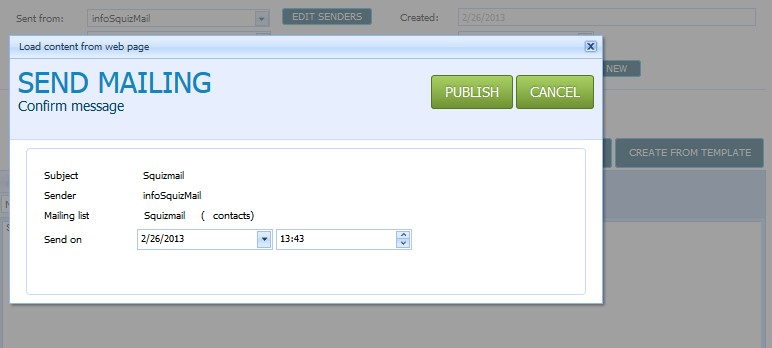 You can choose the date and time of when you would like to send your email.
Click "PUBLISH" again.

When emails are being sent the status is orange (Example: Sending 0 of 727 finished ….. Sending 296 of 727 finished ….. Sending 695 of 727 finished …..). You can see the new status if you refresh the web page with the F5 button.
When the sending is finished, the status will be green and you will also receive an email that the email sending is completed.